The MSc Global Accounting course is designed for those who want to develop their understanding of accounting in a global context. With a strong focus on employability, this programme is aimed at students who have a numerical background and want to advance or switch to a career in the field.
The programme provides specialist knowledge to become a competent and effective business accounting professional, allowing you to go above and beyond your core graduate abilities and skills. Students additionally have the chance to work with professional bodies and employers, as well as undertaking entrepreneurial activities, to further strengthen employability following graduation.
ACCA
If you are fully ACCA exam qualified (all papers completed) – you will only need to complete the Corporate Governance and Social Responsibility module and the programme dissertation to be awarded the MSc Global Accounting.
Top-up for ACCA qualified students
If you have completed all ACCA papers, then the MSc Global Accounting can be used as a top-up. All you will need to do is complete the Corporate Governance and Social Responsibility modules and the programme dissertation to be awarded this degree.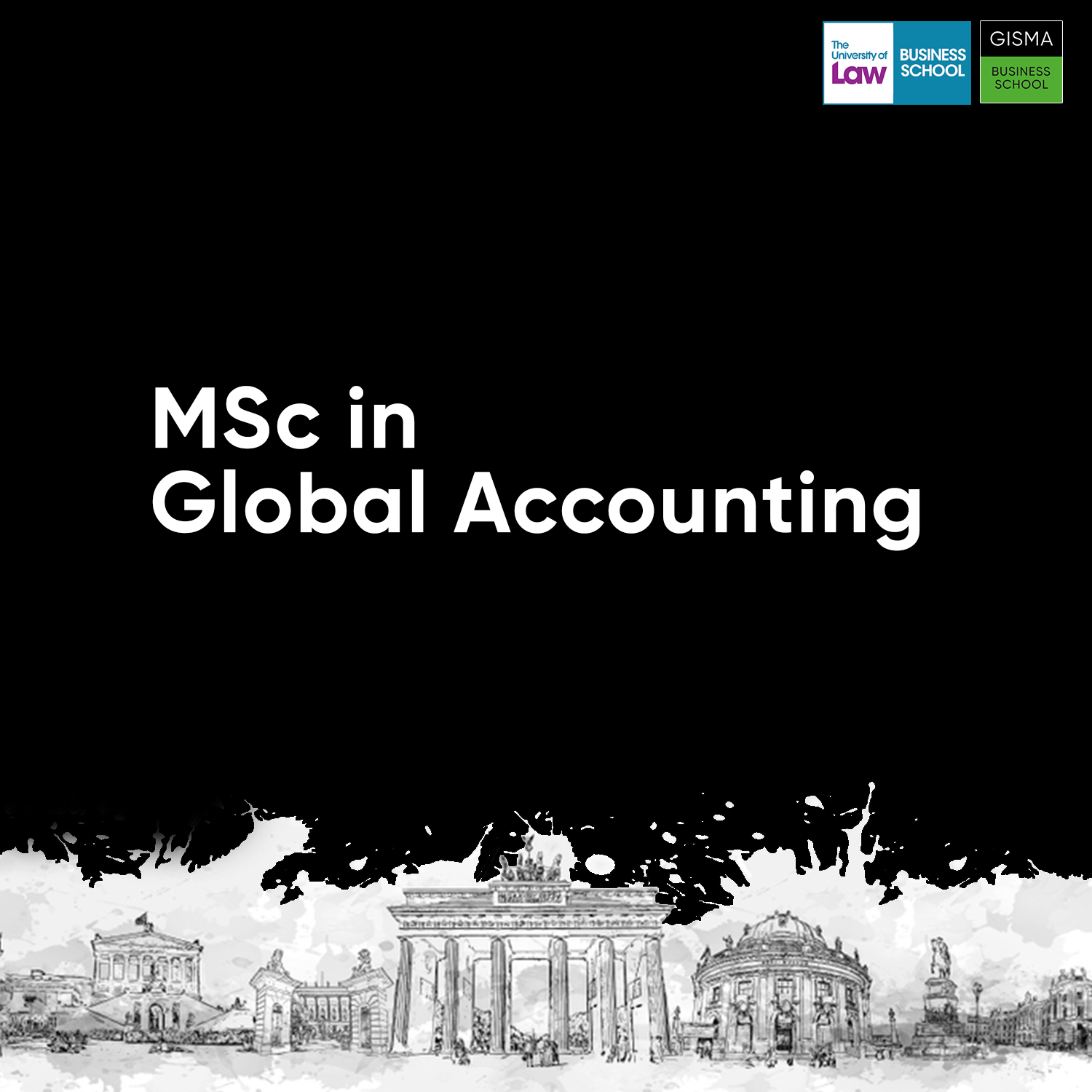 Who is the programme for?
This course is perfect for those looking to develop their knowledge of business and become a successful accounting professional. The programme will provide you with an in-depth knowledge of all the crucial aspects of accounting along with a strategic perspective in a global context.
How will you learn?
The MSc Global Accounting course is delivered interactively with a real-world focus, to prepare students for the ever-changing business world after they graduate. In addition to traditional face-to-face learning within the classroom, you will receive core textbooks and various reading materials. Students will also have access to a wealth of online facilities from the Financial Times and other professional bodies. These resources provide a range of sector and business based material which represent live accounting and finance changes and analysis reports. Continuous access to these articles ensures that our students are up-to-date with today's fast-paced financial industry and therefore prepared professionally for the field.