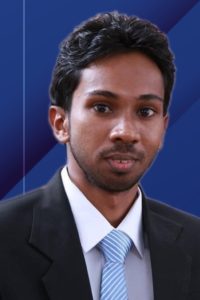 Ravi Soysa
Group Finance Manager
Antiquity Group
At Kensley, I was provided the opportunity to meet peers within the local business community and to hear how their experiences translated to course lessons. Their MBA programme was engaging and relevant to my company and current role as a manager.
Sasith Wickramaratne
Senior Executive
Kenrich Finance Pvt Ltd
By completing my postgraduate studies at Kensley, I have gained the confidence to face any and all obstacles at my workplace. I'm grateful that I chose Kensley!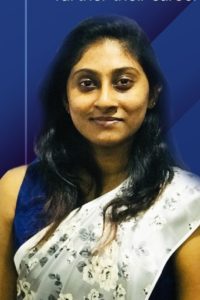 Mindula Mendis
Senior Banking Assistant
Nations Trust Bank PLC
I got to know about the Kensley Graduate School through social media and was interested in the fact that they offered the fastest route to complete an MBA. The lecturers there were very helpful when it came to the final dissertation with their constant advice and feedback. I highly recommend this institute for those looking to further their career and take up greater responsibilities!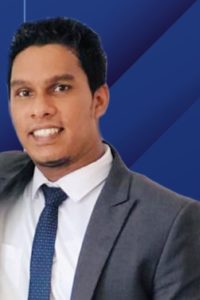 Dasun Sandaruwan Perera
Senior Executive
Treasury Kanrich Finance Ltd
Studying at Kensley was a life changing experience! I was provided with various opportunities to develop as a person and realize my dreams. The lecturers there always had something new and valuable to offer in terms of insights.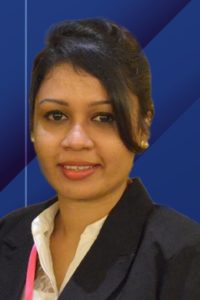 Inola Perera
Manager
Customer Service American & Efird Lanka Pvt Ltd.
Overall, my experience with the Kensley Graduate School was extremely positive, and I would highly recommend their postgraduate programmes! The lecture panel did a great job with laying out the curriculum and expectations to keep students on track with the programme requirements. In addition, they were very personable, engaged, and easy to contact when needed.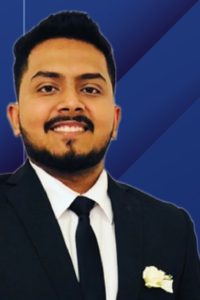 Shamaaz Shiraz
Hardwork and persistence went a long way in making sure I got my desired IELTS scores in the first attempt. Saying that, I'm also grateful to Ms. Shalindri and the team at Kensley for providing the support and guidance that I needed to confidently take my exams.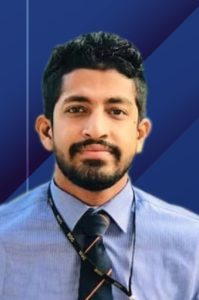 Ranuka Gunasekara
Staff Assistant II
Bank of Ceylon.
My experience as a student of the Kensley Graduate School was excellent. The MBA programme was flexible with it's online delivery. Making it convenient for us, working professionals.
Udara Madushan
Associate DESC
Dialog Axiata PLC
My postgraduate education at Kensley has truly helped me define and articulate the work I have been doing for years. The class sizes were also relatively small. Many involved group interactions with projects and discussion boards, which enabled us to share real-life experiences and learn from one another. The course workshops also enabled us to actively apply what we learned, which helped prepare us to use this knowledge in our careers.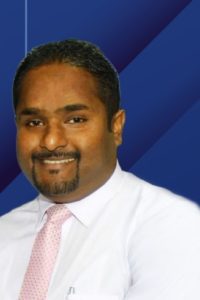 Thilina Sanjaya
Former Assistant Manager
Marketing & Credit Merchant Bank of Sri Lanka & Finance PLC
I really enjoyed my time at the Kensley Graduate School under the supervision of experienced lecturers! The course modules were very informative and helpful in furthering my professional background.
Mohamed Shifan
Key Accounts Executive
SMSA Transportation Company – Saudi Arabia
The postgraduate programme at the Kensley Graduate School enabled me to expand my understanding of business and strategy. In particular, the course material on entrepreneurship and innovation provided me with valuable insights that I can transfer into my own business context. Understanding the dynamics of innovation and translating this knowledge into tangible business results was an important motivation for me when choosing this programme.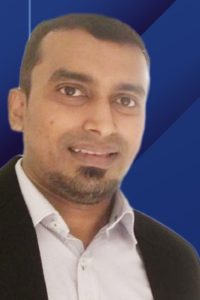 Thushara Wijekoon
Deputy General Manager
Product Development & Innovation
Teejay Lanka PLC (Brandix Group)
"I have enjoyed my period at Kensley Graduate School as a postgraduate student immensely & it was a well-structured syllabus which gave me an extremely support for my current job roll with real exposure in practice. Even the Covid period it was tough to learn but University staff were managed to cover all the areas very carefully & professional way. I developed transferable technical, analytical, and professional skills, supported by a broad awareness in Leadership & Management strategically.
Thank you for the all support given by Kensley Staff & I wish you all best for great future!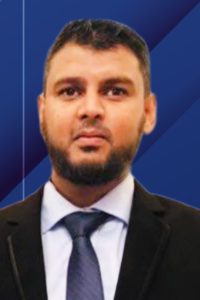 Mazeen Razick
Senior Accountant
ACE Insurance & Reinsurance Brokers Ltd – Saudi Arabia
Throughout the programme, I learnt a great deal about the various fields in business but what made all the difference to me is the encouragement of critical and analytical thinking. I thank the combined help of lecturers and college staff of Kensley Graduate School!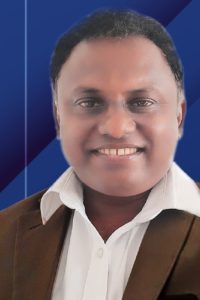 Dayal Darmaprema
Manager – Zonal Sales
Samsung Electronics
The Kensley Graduate School is an institution, not only characterized by academic excellence, but also by motivated students, engaging lecturers, and a far-reaching alumni network. I also appreciated that the lecturers kept the course content fresh and relevant by incorporating current events, such as the global pandemic, to determine how it was affecting different industries and businesses.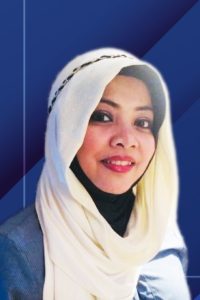 Ardlay Mohamed
Head of Counseling & Asst. Centre Manager
Shanthi Maargam
I would like to take this opportunity to thank Kensley, especially Shalindri, for all the support and guidance provided to prepare for my IELTS exam. The coaching and direction helped me achieve my goal for which I'm grateful!